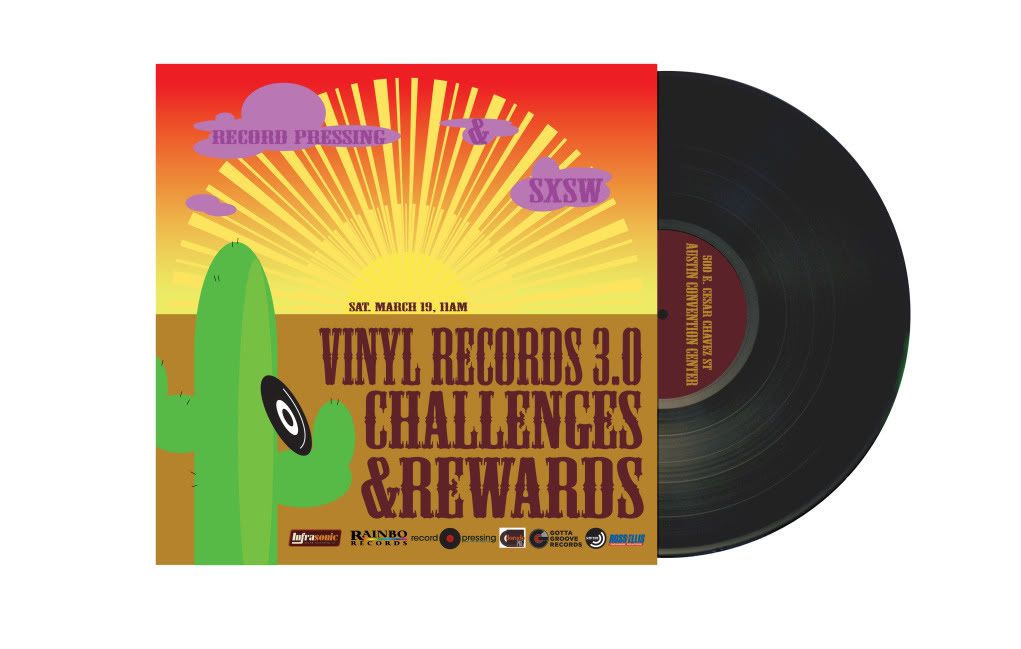 Time to start gathering your sunglasses, itineraries, and tents (in case you happen to crash by the river); we are less than TWO weeks away from this year's South by Southwest!
Catch the Record Pressing team out in Austin as Founder and President, Oliver Goss, will be moderating a vinyl panel discussion hosted by the music conference giant. Panelists will discuss in detail the pitfalls of vinyl production, initial audio preparation, mastering, submission, manufacturing processes, print and packaging, design aspects and other details required to successfully release an album on vinyl.
Vinyl Records 3.0: Challenges & Rewards
Austin Convention Center, Room 16B
Saturday, March 19, 11am
Feel free to contact us at marketing
recordpressing
com to schedule an appointment to meet with us!
Poll winner will be featured on our blog!
And don't forget, voting participants may send an email to sophia
recordpressing
com to enter a free tshirt drawing!