Photo and Story by Sophia Hernandez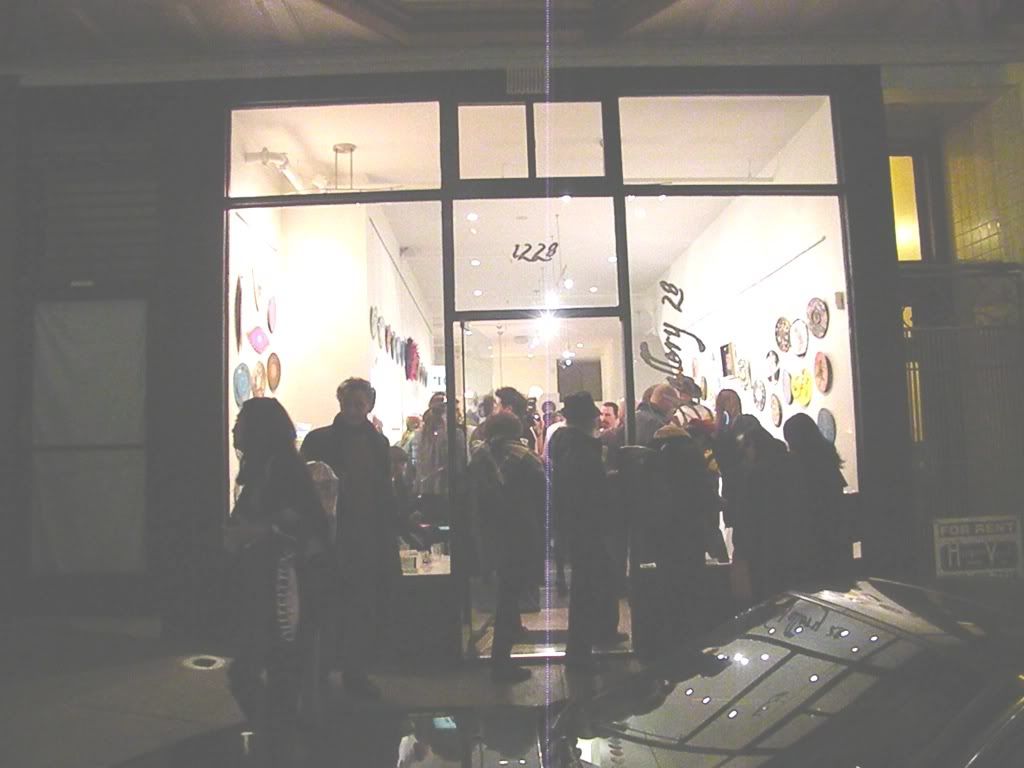 Gallery 28 opened it's doors last Thursday in recognition to vinyl records, with an exhibit presenting creations of recycled 12" vinyl record art, and Record Pressing was there to catch the intriguing opening reception.
As DJ Uplift played some soul and maintained a, well, uplifting atmosphere, a crowd of admirers packed themselves tightly into the gallery to gawk at the eclectic collection of vinyl record interpretations. There seemed to be no limitations to the guidelines of this project. Records were written on, cut, melted, glued on, and supported different textiles, all constructed by artisans of the San Francisco community.
These works will be displayed throughout April 2, and they are available for bidding, which will close on March 26 at 8:30pm. The proceeds will benefit ten-year-old North Beach Citizens, a non-profit organization that pivots North Beach community's artistic talents into awareness for the homeless and low-income residents of the city.