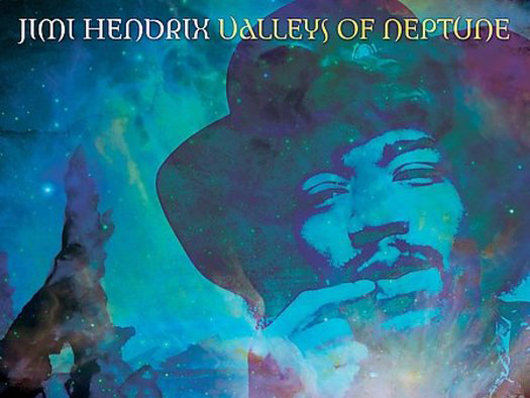 The stats are in and the vinyl record format is booming! Nielsen SoundScan has reported that although general sales in the music industry have slowed by 13% in the last year, the number of purchased vinyl records has taken a 14% leap, with a whopping 2.8 million units sold. That's a new record in the Nielsen SoundScan history, thanks to independent record shops which accounted for 71% of those sales. So who exactly had the top selling vinyl records of 2010?
10. The xx, The xx (10,200)
9. Pink Floyd, Dark Side of the Moon (10,600)
8. Jimi Hendrix Experience, Valleys of Neptune (11,400)
7. Beach House, Teen Dream (13,000)
6. The National, High Violet (13,600)
5. Michael Jackson, Thriller (14,200)
4. Vampire Weekend, Contra (15,000)
3. The Black Keys, Brothers (18,400)
2. Arcade Fire, The Suburbs (18,800)
1. The Beatles, Abbey Road (35,000)
What's in store for the future of the music industry, not even Miss Cleo can tell you, but the motivating numbers of 2010 have helped reassure confidence in artists to press records in 2011, which is great news for us at Record Pressing.
Let's take a look at the first week of the new year with eBay:
5. Marlon Mitchell, "Bermuda Shorts" / "Ice Cold Baby" Vena (sold for $2,005.00)
4. Jackie Bernard, "Torture & Flames" Test Pressing (sold for $2,198.61)
3. Prince Buster, "Linger On" / The Maytals "Baby Come Home" Jamacian Pressing (sold for $2,200.00)
2. Christopher, "What'cha Gonna Do?" Private Press (sold for $2,524.00)
1. The Beatles, "White Album" Parlophone UK Export Pressing (sold for $2,750.00)
More on the industry in 2010:
The Beatles dominate 2010 vinyl sales – Hennemusic
Vinyl Posts 14% Sales Gain in 2010 – Billboard
Vinyl Sales Increase Despite Industry Slump – Rolling Stone
Vinyl Sales Grow While Overall Album Sales Continue Slumping – WXRT Radio
So yeah umm….Another industry news report about how Vinyl is coming back – Forum on Future Producers
Report: U.S. Music Sales Dip 2.4% in '10; Digital 46% of Market – Digital Media Wire